When we think about contouring, we all think about Kim K. Back in the early 2000s, Kim basically invented contouring. The clearly defined cheekbones using a cheap bronzer, the under-eye concealer that is four shades too light. What a time it was. And voila! Thanks to Kim K, a thousand contour palettes were created, and now we can't leave the house without a least a dusting of highlighter and a touch of shadowing.
But did you know contouring wasn't actually invented by the queen of contour Kim K? Sorry, Kim but nope. It actually became super popular back in like the 1920s when Hollywood was first kicking off. All the golden age movie stars used to contour their faces, so they looked good on camera. Back then, the lighting was a bit dodgy, and the camera quality was even worse.
Then contouring became really big on the drag scene. For years the only place you could find contouring was on drag queens. Then Kim and her sisters came along and changed the game.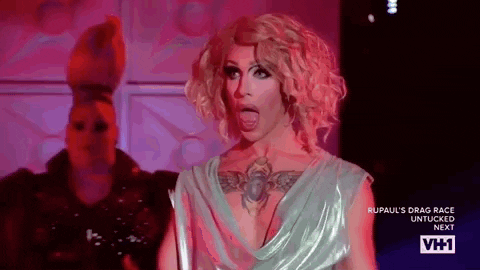 Nowadays, contouring is everywhere. And you don't need to look like Kim K, a drag queen or a 1920s movie star.
Subtle contouring can really help change your face and bring definition and highlight to new parts of your face. The power of contouring is super impressive. Self-conscious about the nose you inherited from your dad? Contouring. Double chin from too many chicken nuggets? Contouring? Got a fivehead, not a forehead? Contouring!!!
And now, contouring has taken the next step – digital contouring.
If you don't know how to contour, don't have sixteen different make-up palettes, forgot to contour, or just don't want to wear make-up, we've got the perfect solution. Using Facetune2, you can take two minutes and simply add some contour to a photo you've already taken. A few minor touch-ups to relight and reshape your face can completely change a picture.
Here's how to do it.

Step 1 – Open the photo you want to edit in Facetune2 selfie editor app.
Step 2 – If you want to make slight edits to your face to really define your cheekbones and jawline, you can use the Face function on the bottom menu bar. Here, you can use the slider bar to refine and perfect your jaw.
Step 3 – Then, head back to the main menu and select the Reshape option. Using gentle finger brushes, use the Refine and Reshape tools to gently smooth out your cheekbones and give yourself a naturally defined line. Use the Compare function in the bottom right corner to see the original photo and make sure your edits still look natural.
Step 4 – Head back to the main menu and select the Paint function. Using the Skin tool, select a colour from the colour menu which would be your natural contour shade. If you're unsure which colour to pick, try a few out and use the Undo button until you get the right colour.
Step 5 – Use your fingers to zoom in on your face and use light finger touches to gently brush the darker colour where you would place your make-up contour. The darker colour will act as a shadow and create definition. If the colour looks too intense, you can use the slider bar to dilute the colour or make it more intense.
This contouring won't wade, wash off or turn orange! It's perfect, and if you want to change it, edit it or add to it, you can! Be the talk of social media as you wow others with your contouring skills and by taking good pictures of yourself.