Whether you're itching to paint the town red for your b-day, or you're more of the Netflix and chill variety, an Instagram post + birthday selfie caption to commemorate your special day is always in order. 
Because sure, you can wait for your BFF to share the obligatory birthday post, or you can take matters into your own hands.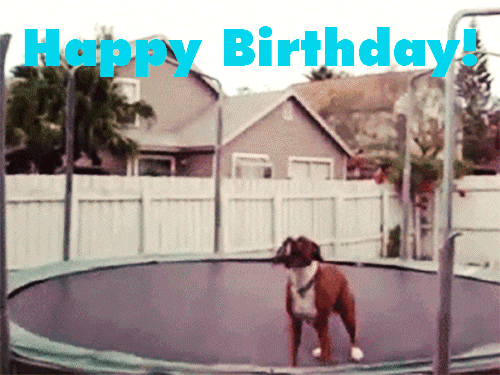 So go ahead, flip your hair back, put on your favorite LBD (or sweatpants, no judgment), and channel your inner Beyonce. You've got a selfie to take, and I've got the selfie captions to match. 
66 must-read birthday selfie captions for your Instagram pics
Meaningful Birthday Captions
Sometimes we all get a little touchy-feely as we age. If you've got all the feels, we've got the perfect captions for you. 
Stay young

Age is just a mentality

Birthday wishes and lots of kisses (A great option for posing with your S/O in your birthday post. #couplegoals, right?)

Making the years count instead of counting the years.

Count the memories, not the years.

This is the year my dreams will come true.

Live in the present, because life is a gift.

Every birthday is an opportunity to start with a clean slate.

Cheers to another year.

Celebrating life.

A simple occasion, a gathering of family and friends, a day that never ends.

Another year added to my life experience.

It's pointless to spend your life counting the years. Just live it and enjoy every single moment of it.

Keep all the happy moments and turn them into a fine cushion for old age.

Today is not the end of another year, but the start of a new one.

Today is the inauguration ceremony of my new 365-day life adventure.
Funny Birthday Selfie Captions
Getting older requires a good sense of humor, amirite? Here are some of our favorite funny birthday captions.
Tbh I'm mostly excited to eat cake

Another year older. Can't say I'm much wiser.

Who's ready to party?

It's my party and I'll take a selfie if I want to

Too young to be this old

We gonna party like it's MY birthday!

Come on Barbie, let's go party (If you're a '90s baby, then you totally remember this song. And we totally apologize for the fact that it will now be stuck in your head for the rest of the day.)

You'll find me in Neverland (For those of you with a bit of a Peter Pan complex. )

[insert age] going on 16 (Whether you're 30 going on 16, or 21 going on 50 , you can do this Instagram caption at any age.)

What's getting lit tonight? Me or the candles? Time will tell.

Just here for the cake (and maybe a glass of champagne or two)

It's my birthday. Anything goes. 

Word on the street is, it's somebody's birthday…

Shoutout to my mama. Thanks for, ya know, giving me life.

Another year older, another year wiser? We'll see about that.

I didn't choose this birthday, this birthday chose me. (Any Tupac fans out there?)

Today is my birthday but I'll take gifts whenever.

Well, at least I am not as old as I will be next year!

Time to drink champagne and dance on the tables.

Birthdays are good for you. The more you have, the longer you live.

You know you're getting old when the candles cost more than the cake.

Old enough that I need a filter on this photo.

Aging like fine wine.

"Three things happen as we grow older. First, we become forgetful. And the rest, I don't remember." – Norman Wisdom

If I didn't take a selfie today, then would it really be my birthday?
Sassy Birthday Selfie Captions
Today is YOUR day, why not let everyone know it with a sassy birthday caption?
Sassy since [insert year of birth] (Or hey, if sassy isn't exactly your middle name, use whatever adjective works for your personality. "Cute since birth" is a great option if you want to throw it back with a baby pic. A bit of a glow up, if you will.)

It may be my birthday, but this selfie is a gift for you. 

The day you've all been waiting for…

Keep calm and wish me a happy birthday

[insert age] years of me. Lucky you.

On this day, a legend was born.

Today, the world received a gift. It's me and you're welcome.

Forget the candles, I want fireworks!

I don't usually brag, but when I do, it's because it's my birthday.

I'm still alive, suckers!

Let's skip the formalities, okay. It's my special day and I want gifts.

To everyone who ever wanted to spank me, now is your chance! It's my birthday!

To those who didn't greet me "happy birthday" today, you'll be unfriended tomorrow.

Year after year, this sexy beast only gets sexier.
Birthday quotes to use as captions for Instagram Selfies
Sometimes other people say it best. Here are some of our favorite birthday quotes that are perfect for the 'Gram.
"Today's my birthday. I always make bad decisions on my birthday." — Doctor Martha Livingston, Agnes of God

"Birthdays are nature's way of telling you to eat more cake." — Jo Brand

"Today is my birthday and I get one every year." — No Doubt, 'Six Feet Under'

"Count your age by friends, not years. Count your life by smiles, not tears." — John Lennon

"Growing old is mandatory, but growing up is optional." — Walt Disney

"Today you are you, that is truer than true. There is no one alive who is youer than you." — Dr. Seuss

"It's my birthday. I'ma do what I like, I'ma eat what I like, I'ma kiss who I like." — Anne-Marie, 'Birthday'

"Go shawty, it's ya birthday." — 50 Cent, "In Da Club (It's Your Birthday)"

"I'm happy to report that my inner child is still ageless." — James Broughton

"Inside every older person is a younger person wondering what the hell happened." — Cora Harvey Armstrong

"The party don't start till I walk in." — Kesha, "TiK ToK"
The bottom line for birthday selfie captions in 2021:
Really, you can't go wrong with your birthday selfie caption. Because, well, it's your special day, and as any living, breathing human being knows, you can never be wrong on your birthday. It's just a universal truth.
Use any of these 66 birthday selfie captions to pair with your awesome, sexy selfie for more happy birthday wishes.